Big In Ibiza T-Shirts on sale!
That's right, we have our very own line of t-shirts available to buy from Trackitdown.net, just visit here to buy any of the t-shirts for just £19.99! All t-shirts feature the Big In Ibiza logo, and are available in a number of colours, so just pick your favourite combo! It's sure to make you stand out among the crowd! This is just the first in a line of custom Big In Ibiza branded merchandise, if you have any ideas, please let us know, in the meantime get shopping!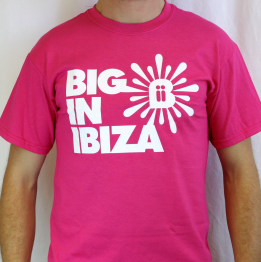 All t-shirts are 100% Cotton.
Size Chest (to fit)
S – 35/37″ M – 38/40″ L – 41/43″ XL – 44/46″ 2XL – 47/49″ 3XL – 50/52″
Related Posts