BII Christmas Gift Guide
Here at Big In Ibiza we were having a chat about what we all wanted for Christmas, and quite frankly came up with what we think is a pretty good list of festive treats, and wanted to share them with you! Of course, if you are feeling generous feel free to get us something from the list, but it is designed more to give you an idea of what you can get someone who loves their music, or even put on your own Christmas list!
Under £50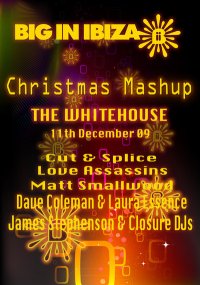 Big In Ibiza Christmas Mash Up Tickets (£6)
Why not treat someone to an early Christmas present and get yourself down to the White House in Clapham on the 11th for a Christmas based mash up? Featuring special guests Cut & Splice, it's going to be a great Christmas party, with a whole host of great DJs and a FREE mix available on the night!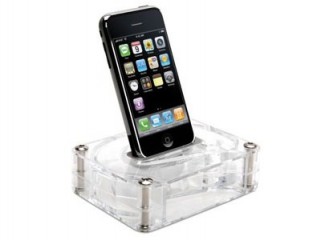 AirCurve iPhone dock (£10)
Probably the cleverest Christmas present you will see this year – a powerless iPhone amp. The AirCurve by Griffin looks like an arty plastic dock but is, in fact, a power-free amplifier that has specially designed channels that combine to up the output by almost 10 decibels. It might not beat a 30K PA system, but it's a really amazing bit of kit if you fancy making your iPhone a bit better!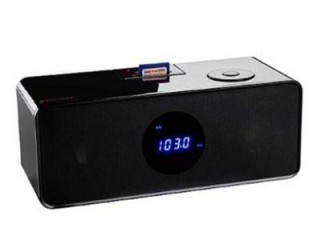 Intempo Rebel Music Sampling System (£30)
Remember the days when you used to sit in on a Sunday and tape the radio to have the latest top-40 hits? Well the Intempo Rebel system can record up to 40 tracks (how handy!) at a time from any DAB radio signal and at the same time it will cut any DJ chatter, so you can upload them onto your MP3 player.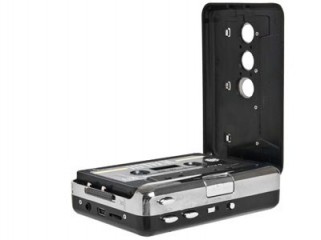 Tape Express (£50)
It might be a nearly obsolete format that brings back memories of the 90s, but we'll bet you still have a whole load of tapes knocking around, full of mixes and bootlegs from the good old days of Dance Music. Using this nuts little machine, you can turn your old tape packs to digital files so you can bang out some old-skool flavours from your MP3 player. All you need is some day-glo nylon clothing, a dodgy haircut, and a warehouse and you can be right back in the early 90s!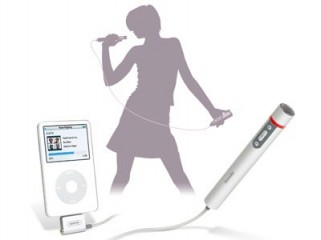 iKaraoke (£30)
Want to be the next Cascada? We thought not, but maybe you just want to blast out a vocal over your favourite tune? Well now you can with this handy little microphone that plugs directly into your iPod. The original vocals are automatically damped down, bringing your voice to the fore, and by using the the audio out EVERYONE can hear your 'pitch-perfect' voice. Oh joy.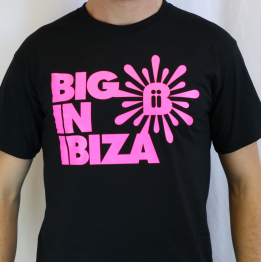 Big In Ibiza T-Shirts (£19.99)
With the frosty winter months, your family and friends will love you if you buy them one of these. Not only are they comfy and stylish, they'll give you that cheery summer mood during these dark times that only Ibiza can bring!











Under £100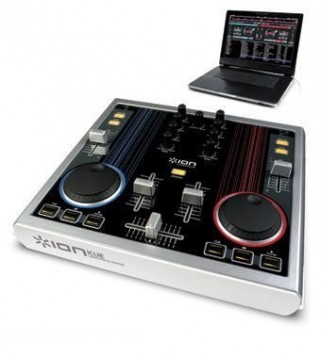 Ion iCue (£98)
The iCUE system is a perfect set up for a newcomer to the world of Digital DJing and control, as it means you can mix MP3 files directly from your computer. It means that you can scratch, control the pitch of the records and if you are feeling a little lazy then you can automatically beat-match digital music. With built-in sampling, looping and effects processing capability included it's a proper little stormer!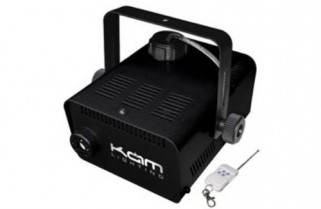 Kam Smoke Machine (£89)
Nothing says pro DJ like a smoke machine. How many times have you been to a major club and NOT seen smoke? Set this up in your bedroom and you can imagine you are spinning at Privilege with the best of them. Alternatively, also useful if you need a bit of atmosphere in any situation. I'd really like to set one off on the tube, complete with disco balls. Either way, we think it's awesome.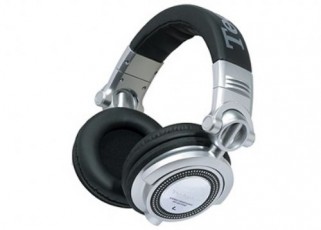 Technics RP-DH1200E-S (£95.00)
Great quality, great name, great sound. If you want a pair of headphones for under £100, you can't go far wrong with these if you are a DJ. Comfy, chunky and solid they'll help your mixing no end.










And finally… money no object!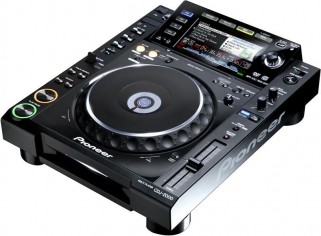 Pioneer CDJ2000 (£1489 – single)
We aren't quite sure how good you have to be for Santa to bring you one of these this Christmas, but it's probably going to mean you are on your way to ending all evil in the universe. Pioneer's brand new CDJ, it's THE industry standard deck, with full CD and DVD playback as well as a whole host of cutting edge features. Plus it's gorgeous. We want.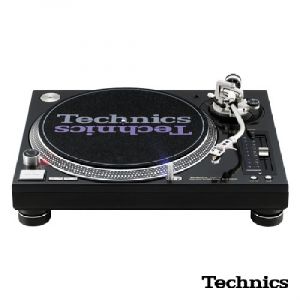 Technics 1210 & Pioneer DJM600 (£1366)
Not exactly the cheapest option on offer but if you want industry standard you can't get much better than this (Well, unless you splash out another £500 and get the DJM800). If you don't know about 1210's then you are probably in the wrong place – they are the industry standard deck, and have been for 20 years. If there aren't a set of these in every club on the island, then I'll eat my hat. Combine this with the DJM600 and you've got a solid set up to spin your favourite records!
Related Posts