MRK1 Interview
MRK1 takes time out from touring, parties and the launch of his new Future:Dubstep:04 compilation to chat to Big In Ibiza about everything from cars to sport, music to animals, how he got started and where he is heading.
Free MRK1 Dubstep Track
Download Future:Dubstep:04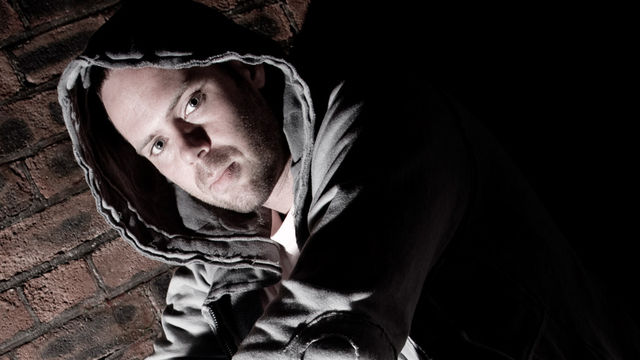 MRK1 – Future Dubstep 04 – Interview
1. How did you get started as a DJ and Producer?
I started out just being a fan of music listening to the likes of Guns and Roses and Faith No More. After going through that stage of life I moved onto listening to a lot of hip hop namely Wu Tang, Ice Cube, Ice T, Snoop etc. From then I got into the happy hardcore raves of old and used to go out to them as much as possible, that was largely based on whether or not the bouncers at the club gates would let me in. At the hardcore raves I started hearing more and more jungle music, which I really started to get into more.
My mate's Mum worked at a big record shop called Eastern Bloc in Manchester and after school we would go to the shop and listen to tape packs and records. My mate's Mum then started giving us records for free so I then went out and bought my first pair of decks at the age of 16.
I then spent all my time learning to DJ at home pissing off my parents and neighbours. This then led onto me putting on a Drum & Bass night at my local student union in an attempt to start DJing to more people. At this point I couldn't DJ and I continually clanged my mixes but all my friends would come down each week and support the night inspiring me to carry on.
At 18 I moved to Sheffield and moved in with a friend who was of the same mind as me, into Drum & Bass and DJing so we then decided to start making music on a shitty computer program called Rave EJ that cost us £9 from HMV. We made loads of tunes on it and that gave me a basic understanding into the layout of tunes and the science behind it. Then a program called Reason came out and that was a bit more advanced and enabled me to make better tunes.
I made tunes on that for a year or so and played all my own tunes out when I DJed around Sheffield.
2. What was your big break?
When I was living in Sheffield I met up with a friend of mine called Oris Jay (aka Darqwan) and because Oris was established in the UK Garage world I would take all the tunes I made to him to see what he thought. At the time I was making Drum & Bass, so he suggested that I make a bit of garage. At the time I didn't like garage as I didn't think it was dark enough. I told this to Oris and he told me I should just do what I'm doing but instead of making it at 175 bpm, make it at 140. I did this and made a tune called "Move Like They Do" and gave it to Oris. He was into the tune and started playing it out and one night played it at a club night called Forward which at the time was at a very small club called Velvet Rooms.
Forward was full of people from the music industry who came down to listen to new music. "Move Like They Do" went down really well and after that I started getting calls off different people wanting the tune and asking for more. So I carried on making tunes at 140 bpm and started releasing loads of tunes for a company called Ammunition.
In 2004 Aphex Twin's record label approached Ammunition and asked for an album from me, Plastician and Slaughter Mob. So we put it together and the album was called Grime. The album did really well and I kept on moving from there!
3. What are your plans for the immediate future?
I've got the Big In Ibiza / Eight FX mix compilation CD – Future Dubstep 04 coming out in the very near future which I'm very happy about.
I'm also working on a number of other vocal projects, collaborating with loads of great singers and vocalists incorporating dubstep with vocals and other musical elements. I'm also working on new tunes for the new Virus Syndicate album that's very exciting and going to be something very different from what we have done before.
Nika (from Virus) and myself are also starting a new digital label called Sickly Kool that is going to aim to bring together all the different sub genres of dubstep and push them out to the international market. Were aiming on releasing just "kool" music that everyone can enjoy.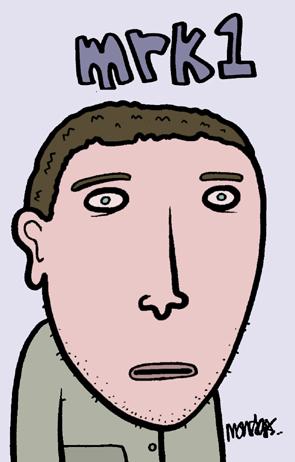 4. How has the dubstep scene changed recently?
There are now loads of different sub genres of dubstep ranging from the more traditional dubbier stuff to the hardcore brostep vibe that is really big right now.
When dubstep first started out it was far more minimal and bass driven. It is good how it is evolving as long as people remember it's roots. The new Future Dubstep 04 CD brings together all of these different genres and shows how they can work together.
5. Are you excited about the future of dubstep?
I've been excited about dubstep since I started making dark tunes at 140 BPM almost ten years ago and I think it's really cool that it is now getting the recognition as being quality music. I'm sure that it is just going to get bigger and bigger to that point that when I try to explain to my Mum what it is, she will already know lol.
6. What would you like to see happen to the scene?
I'd like it if all the new dubstep fans would take the time to look into where the music came from and listen to some of the first releases as at the time only a small amount of people would have got to hear them and there's so many good old tunes out there which would still work now!
7. What's the best gig you've ever played?
I've been lucky enough to play at loads of great gigs but I think one of the best for me would be at Scion House Party at the Roxy Theater in Hollywood, LA.
On the night it was me, Distance and Starky playing on the night and I had never seen a queue like it before!
When I went on stage to a packed house was the point I thought "Shit dubstep has made it to the states, they get it!". It was very touching as I'd spent many years pushing the sound playing at loads of empty clubs and to come to Hollywood and it go off like that was amazing. It was also the first time I ever crowd surfed!
8. What is the worst gig you've ever played?
I've played so many mockish clubs you wouldn't believe in the early dubstep days haha, but it was always worth it just to see whoever was there enjoying the music.
9. What car do you drive and what would you like to own?
I've got an Audi S3 which I'm happy with but I'd like a Lamborghini (any lol). But I'd make do with a Audi RS6.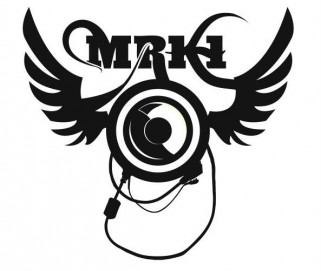 10. Who would you most like to work with?
There loads of people I would like to work with at the moment! Any really good singers, rappers, and musicians. I really like Jasmin's new tune so I wouldn't mind doing something with her. I'm also really into Nikki Minaj.
11. Who are your influences?
I'm the biggest fan of The Prodigy and I've listened to them for as long as I can remember so I guess they have played a major part on what I make.
Also, Oris Jay used to be a huge influence on me when I first started out and I would always ask him to show me how he did things he had going on in his tunes. His basslines and mixdowns were my biggest influences!
12. What is the hottest record in the world right now?
There's so many good tunes out there but I always seem to find myself listening to Plan B's "Praying".
13. How strong is the dubstep scene outside of the UK?
The dubstep scene is just getting bigger and bigger outside of the UK. I remember when I used to play abroad and the promoter before the show would always say "dubstep is still very small out here and growing". Now when I go out to the country I usually get the promoters saying "Dubstep is massive out here every one loves it!" haha
Also in the states it is massive and I love playing out there as they throw so many massive parties where everyone goes mad!
14. Cats or Dogs?
Dogs!!!!! I hate cats!!
15. Do you like your gadgets? And what is the most recent gadget you have bought?
I love gadgets. I think my iPad was the most recent thing I got, although I did get a mini remote control Helicopter for Christmas that I often fly (and crash) around my living room.
16. What is your favourite sport and do you support a team?
I'm mad into football and support Manchester United! I do also like basketball and I collect basketball jerseys from all the cities I've played at in the US (I know! It's very geekish! Lol)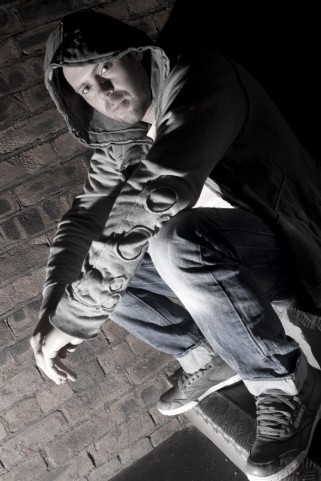 17. How did you choose the tracks for the Future Dubstep 04 album?
I was given loads of tunes to choose from so I spent a lot of time listening to them and thinking about what was the best way to represent the dubstep sound in general. I thought about what people would like to listen to in different situations and then tried to blend them into one CD mix.
I also wanted to showcase loads of new talent alongside more established artists as there is so much good music out there and it deserves a good platform for people to listen to it. I thought this CD was a great opportunity to do that.
18. Who are the hot new talents to watch out for?
I've featured a lot of the hot new talent for the future on the Future Dubstep 04 CD who are R.I.O., Hypes, Vibeizm, Trowa, Tim Ismag, Distinction, Esh One, and Chimpo to name a few! But for the full list check out the CD! I'm also backing Bare, Hulk, 12th Planet all of whom are from the States and Mark Instinct from Canada.
19. How did Virus Syndicate form?
We all got together through mutual friends back in 2004. We all lived around the same area in Manchester and all had a love for music. We would hang around all the time and just do mixes together.
As I got better at producing we started making vocal tunes which to be honest at first sounded terrible but we were convinced they were amazing. As time went on the tunes started to sound better and we then started to release them. When the tunes got out there we started to get more and more bookings and we just took it from there to where we are now.
We've spent a lot of time on a show and we aim it at the audience having a great time and experience. We like to get involved in the crowd and make people party! It's all good fun!
20. What is next for your own Contagious record label?
I'm just sorting out the next releases for Contagious and that's all soon to be announced!
21. Any words of wisdom for aspiring DJs and Producers?
If you know what you want just go for it! Don't be scarred of approaching DJs and producers to pass your tunes. When I first started out I would go to every drum and bass night there was in my home town and speak to the DJ's and pass them my tunes in a hope they would play them. Back then there was no Internet so it meant that if you wanted to get your tunes out there, you had to get out there!
22. What is next for MRK1?
I'm looking to get into acting in Hollywood. Ideally big films but I'm willing to start out doing extra work in game shows lol.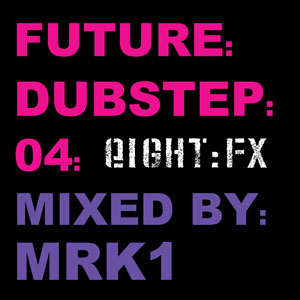 Related Posts