Peter Brown – Miami Top 10
To celebrate the release of 'Vermella' on Big In Ibiza, Peter Brown has put together 10 of the tunes that rocking his floors this spring.
Check out his Top 10 on Trackitdown now.
There are not many artists who possess the ability without fail, to provide that one special thing a good set needs to become a perfect one. Barcelona based, upcoming DJ, remixer & producer Peter Brown definitely can do so and the world is taking notice. Born in France, Peter honed his musical craft as some of the several countries' most popular night spots, before he finally settled upon his current home in Spain. But his spiritual home will always be behind the decks, existing as one within his creative element. That element is house music!
1. Peter Brown – vermella (original mix) big in ibiza
2. Tune Brothers – i like it 2010 (peter brown remix) housesession
3. Peter Brown – i'll house u (swanky tunes remix) suka records
4. Montilla – from the stars (david penn & robert gaez rework) urbana records
5. Libex – filtered (original mix) hotfingers
6. Roc Carrillo & Sunnie Sumrall – rythm (the grower disco club mix) carrillo music
7. Audible & Mikael Weermets – vega (original mix) oxygen recordings
8.Danism & Calvin – Inside (club mix) defected
9. Paul Harris – caught up (hook n sling mix) phonetic recordings
10. Kid Shakers – salines (original mix) suka records

Peter Brown – Vermalla is Out Now on
iTunes
Beatport
Trackitdown
Audiojelly
Masterbeat
Juno
Dance Music Hub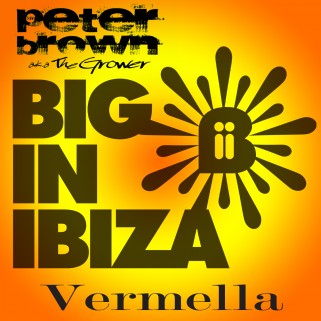 With drive, determination, and an impressive resume, Peter has played in numerous clubs throughout the globe, including Space (Ibiza) and residencies at City Hall in Barcelona and the famous Villa Garden in Toulouse, France. It was upon this important turning point that Peter Brown emerged as an upperclassman, joining the big league ranks of today's A-list DJ's .
A true master of his craft, Peter continues to wow international crowds with his use of 3 Pioneer CDJ's while dropping loops in combination with a limitless resource of dynamic audio effects. Whether he's spinning the latest dance floor filling electro house tracks or serving up his very own productions, Peter's signature style has made him a force to be reckoned with…
Most recently Peter Brown signed to the world famous Ibiza label Pacha Recordings and is currently working on collaborations with some of House music's most legendary artists…More to be announced very soon.