Rachel Barton – Exclusive Interview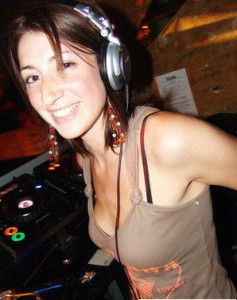 To celebrate Rachel Barton's brand new track 'Who Knows' we managed to grab her for a chat about all things music, her influences, highlights and hopes for the future. Don't forget that 'Who Knows' is OUT NOW exclusively to Beatport, and you can click here to download it!
1. What are you working on at the moment?
Working on new ideas for future tracks, exciting!

2. Where do you see dance music going in 2010?
Proper house music has made a massive return to form in 2009 with loads of new talent – I think it will only continue in 2010 and create some real moments over the year

3. What makes a good DJ?
A good ear for a good tune and a good mix, plus the overall awareness that the DJ's job is to make sure the people that have paid good money to see them are entertained and leave the club happy.
4. What's your favourite bit of kit, and how does it sit in your overall set-up?
Still the Pioneer 800 mixer, I love it especially for the fx controller
5. Tune of 2009/Most influential artist of 2009?
Seeing Riva Starr grow as an artist throughout 09 has been ace, I really liked his early stuff and saw the potential then all of a sudden, pow, he came through with some incredible productions and remixes. More recently 'Enjoy Music' by Reboot has brought vocals back and I'm so happy about that!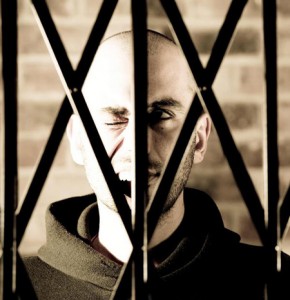 6. What can we expect from you in the future?
Loads more productions, its completely addictive and nothing like seeing your own track work a dancefloor.

7. How did you get into DJing?
I always loved dance music and when my friend got an old pair of decks when we were 16 or 17 I spent loads of time round his house practicing mixing. Then he decided to sell them so I bought them from him, they were a knackered old pair of belt drive turntables and I learned to mix by buying 2 of the same tracks on vinyl, putting both decks at +1 and just practicing til I got it. I think everyone learning to mix now should do the same, it gave me an invaluable grounding in beat-matching.

8. Event of 2009?
The Radio 1 and Cream party at Privilege in Ibiza was off the scale, I played early doors in the Circo Loco room but the main room later on was mind-blowing, they had borrowed Tiesto's visuals and the whole back wall of the club was lit up, it looked amazing and seeing 10,000 people going mad was brilliant. Rockness in Scotland was also really good.
 
9. Twitter or Facebook?
Twitter for random chat and fun, Facebook for photos

10. What is your most prized posession?
My loved ones.

11. What tunes are on your playlist at the moment?
Related Posts