Ras Kwame spins Move & Rock on Radio 1 Twice!
Radio 1 and 1xtra legend Ras Kwame, shows his support by spinning The Str8jackets ft MC Chickaboo "Move & Rock" two weeks in a row on his 100% Homegrown radio show building on the support from Seani B and leading the charge in championing this record as a huge dance floor anthem.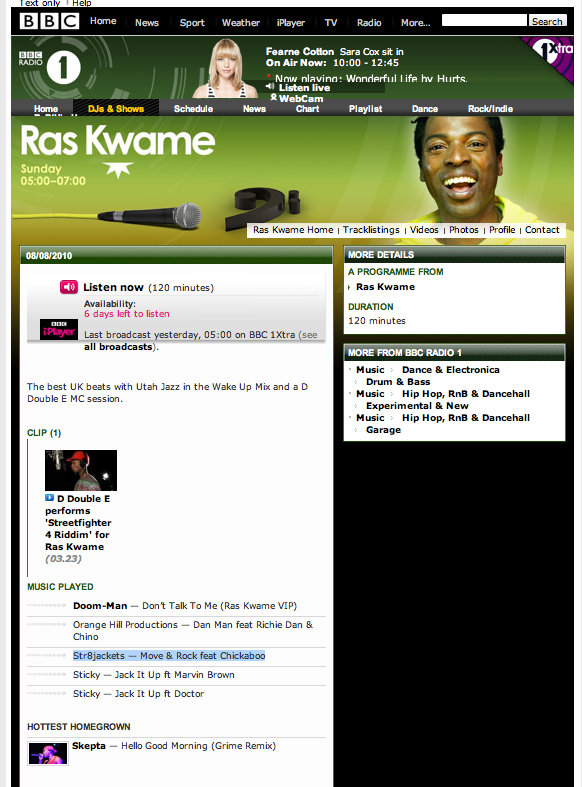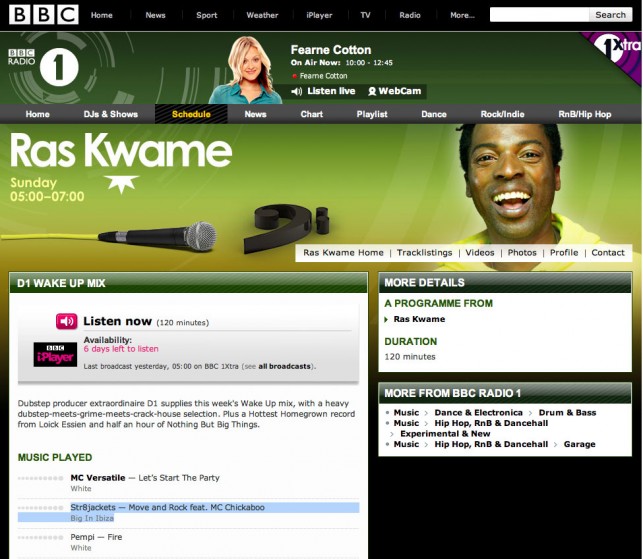 Check out the dancing parrot and incredible dancing skills showcased in this wonderful fan video for The Str8jackets ft MC Chickaboo "Move & Rock" which got it's full release this week on all good download stores! Still building, this Ibizan monster tune is becoming a firm favourite with clubbers across the world with it's array of remixes from the likes of Cut & Splice, Keewix and AEMS Dubstep Mix! Check it out!
MC Chickaboo, the award winning UK's number one female MC teams up with The Str8jackets following collaborations with Timo Maas and Rennie Pilgrem for an insane Urban Dance, hip-hop hybrid sound that is already causing havoc in the clubs and on the blogs due to the killer new single "Move & Rock". Effortlessly crossing genres "Move & Rock" is smashing up all clubs from the legendary Space Terrace in Ibiza to the UK Funky floors of Twice As Nice, picking up radio spins from Ras Kwame and Seani B (Radio 1 / 1xtra) and is already building into THE summer anthem!
THE STR8JACKETS FT MC CHICKABOO "MOVE & ROCK"
DOWNLOAD FROM:
Beatport
iTunes
Amazon
Trackitdown
DJ Download
Juno Download
DJ Tunes
Audiojelly
Masterbeat
Dance Music Hub
Napster
Related Posts