Riva Starr Essential Mix ft. Rachel Barton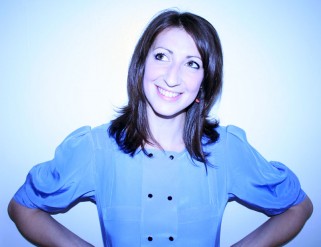 Camel's remix of Rachel Barton's Who Knows is still rocking the Radio One airwaves after Riva Starr featured the track very early on in his BBC Radio 1 essential mix. You can listen to the full show by clicking here to visit the Radio 1 website. Riva Starr has already shown a lot of love for Rachel Barton – "Sure that I got em WHO KNOWS original and Camel rmx are definitely in my dj box, I ll put em on my next mixset if u don't mind. Very happy for u Rachel this is really good house music" as well as shouting out to all his twitter followers (@rivastarr) alongside Annie Mac (@anniemacdj) and many more.
Rachel's already received a whole heap of plays on Radio, with Rob Da Bank and Kissy Sell out showing the love alongside the legendary Pete Tong on BBC Radio 1, as well as spins from Andi Durrant on Galaxy and Andy Mac on Cream. If you haven't heard the track already, then either check out Riva Starr's Essential mix, or click on the video below. Who Knows is available alongside Rachel's brand new track 'Giggle' at all major download stores now – click on the image below to purchase at your favourite download store now!
Related Posts