WMC – Miami Memories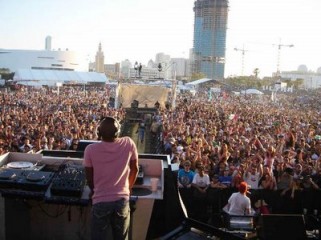 My first Miami Winter Music Conference was way back in 1994 ( I think???). Anyway, by some kind of luck or design (whatever) I had made one of the hottest US Garage tracks around, Lance Ellington's "Lonely (Have We Lost Our Love)". In 1993 I made the track and printed up 300 white labels. They disappeared off into the ether and to be honest after 3 months I had all but given up on the track. But, here's a lesson for you, several months later I had a call on a Monday morning from a lovely DJ called Ricky Morrison. "You know your track?" Ricky said. "What track?" I said. "Lance Ellington 'Lonely'. David Morales played it 5 times at the Ministry on Saturday, one time letting it run out and then just put it back to the beginning". Well you could imagine my shock. This was 100% out of the blue and I genuinely had no idea. Apparently most of the white labels had gone to the States and been picked up by the big US House and Garage DJs.
Skip forward to the Miami conference. The track was hot and I had decided to bring Lance Ellington to Miami to perform the track. I was on a panel as well so it was all about killing as many birds as possible. We were booked for one of the evening parties that when we got there was not exactly what we expected (quelle surprise?). It was promoted by a Chicago house label and we weren't booked. Straight to the local DJ. "Right, this is my act, here's the acetate (yes acetate, those were the days, 40 quid's worth). You get him on you get to keep the acetate which is valuable now so think what it will be worth in 10 years". Yes, we were next on to the general displeasure of the Chicago boys (who became good friends over the years). USA, land of the blag and the bribe and the bare faced cheek if you've got the balls. Oh, and even more strangely they had actually booked us a limo to and from the club, we just weren't on the bill!!!!!! And also, you can't do this trick in an MP3 world. Damn those meddling Fraunhoffer fellows.
As a side note, there's nothing more frustrating than hotel Wi-Fi in a conference. Pick your moments to upload big video files or you'll be waiting hours. L8trs.
Lance Ellington – Lonely (Original & 2009 Remixes) – Out Now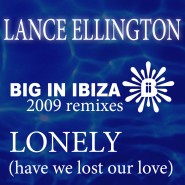 The Power Of Media (Early 90's Dance Classics)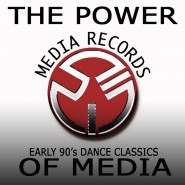 Related Posts