Big In Ibiza Podcast EP.002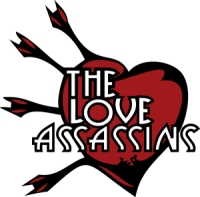 Exclusively for the Big In Ibiza Podcast series we bring you the Love Assassins live set from The White House in Clapham.
Big In Ibiza's January Sale event that was held at The White House on Friday the 22nd January went down an absolute storm! Headlined by the mighty Love Assassins, the dance floor was rocking and we at Big In Ibiza are very pleased to bring you a flavour of their set to episode 002 of the podcast series.
Be Big, Be Cool, Be Involved!
Big In Ibiza warming you up and getting you ready for the weekend!
Click here for the Big In Ibiza Podcast Episode 002
The tracklist for the podcast can be found below.
For guestlist or any other queries about The February Flex event please contact:
events(at)biginibiza.com
The White House, 65 Clapham Park Road, Clapham SW4 7EH
Entrance: £6 before 11pm, £8 after (£5 concessions)
www.thewhitehouselondon.co.uk
Tune in a fortnights time for episode 003 of the Big In Ibiza podcast series. Episode 003 brings an exclusive mix from the Beatport chart topping producer Peter Brown!
His mix showcases his exclusive new track 'Vermella' which is due for release on March 15th 2010, but is available now on the 'Big Room Tunes 2010' compilation that is out now on iTunes!
Click here for the Big In Ibiza Podcast Episode 002
Big In Ibiza Podcast Episode 002 Tracklisting:
01. JoBabe vs Love Assassins – Sing It Back
02. Nathan C & Danny Dove – Something Goin' On
03. The Str8jackets ft MC Chickaboo – Move & Rock
04. Joshkovsky – 40 Miles
05. JoBabe – (You Are My) All and All
06. Love Assassins – Drinking In LA (Big In Ibiza Mix)
07. Mark Knight, D Ramirez & Underworld – Downpipe [Toolroom]
08. Unclubbed ft Abigail Bailey – Touch Me (Club Mix) [Newstate]
09. Reza – Pumping It Up [Muzik K]
10. Danny Dove – One Life [Glam Rox Recordings]
11. Patrick Hagenaar – We Feel The Same (Michael Woods Remix) [Diffused Records]
12. Rachel Barton – Who Knows (Camel Mix)
13. Dominatorz – Why Can't We Live Together (Damian Wilson & Darren Crook Remix)
Related Posts