Big In Ibiza Podcast EP.005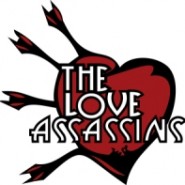 We welcome you back to the Big In Ibiza podcast series with an exclusive mix from the Love Assassins who played alongside Basement Jaxx at the last Big In Ibiza event.
This is episode 006 and brings tunes that the Love Assassins used in their set and totally smashed it on the night. People on the dancefloor just couldn't get enough!
The Love Assassins have been booked again to play at The White House in Clapham, London for the Miami After Party hosted by Big In Ibiza. Get down to The White House tonight the 9th of April 2010.
To get you ready for the evening listen to the exclusive mix now!
CLICK HERE FOR THE BIG IN IBIZA PODCAST EP.005
Big In Ibiza Podcast Episode 005 Tracklisting:
1. The Str8jackets ft MC Chickaboo – Move & Rock (Original Mix)
2. Filthy Louca – Believe In Me
3. Dan McKie & Phil England ft Max'C – What Goes Around (Dezza Remix)
4. Dr. Kucho! – Just Be Good To Me [Spinnin Records]
5. Anton Newmark ft Edge – Power Of Fire (Re-Zone Remix)
6. Filthy Louca – All Alone (Love Assassins Remix)
7. Clock – Whoomph! (There It Is) (Cut & Splice Manic Dub)
8. Nathan C & Danny Dove – Something Goin' On (Remix)
9. Tim Andresen – Lost Warrior
10. Dominatorz – Why Can't We Live Together (Sunset Remix)
CLICK HERE FOR THE BIG IN IBIZA PODCAST EP.005
Related Posts