Chris MiMo – Parachute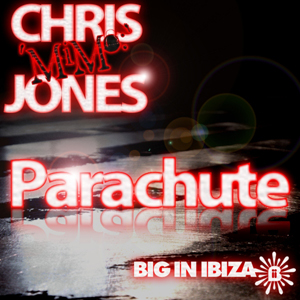 'Parachute' is a track that takes Chris' unique sound of uplifting house to new levels. His debut solo release gained support from top names such as Sander Kleinenberg & the Sharp Boys amongst others, with radio support coming from Nikki Elise on Kiss, with it also reaching the DMC Buzz chart and DJ Mag Dancefloor Destroyers chart. The release before, under alias Dirty Funk Munkees, was named as one of Pete Tong's top ten tunes of it's summer and having just got back from playing headline slot at this years Bloom festival, playing at his weekly Ibiza MiMo event and radio slot on Ibiza Global Radio, smashing up one of London's trendiest venues, 54 Commercial Street with his monthly MiMo residency, and shooting straight back off to Denmark for the weekend, Chris MiMo Jones is a DJ, Producer & Promoter worth taking some serious note of.
On top of his DJing and promoting though, Chris has continued to make time for the studio, presenting his second release for the Big In Ibiza imprint, Parachute, and even remixing one of the summers biggest Ibiza anthems in Mauro Picotto and Daniele Papini's 'Gonna Get Ya' (Church Of Nonsense).
Link to Biography
Track Listing:
1) Chris MiMo – Parachute (Original Mix)
2) Chris MiMo – Parachute (Dub)
Download from iTunes
Download from Juno
Download from Beatport
Download from Trackitdown
Download from DJ Download
Related Posts