Cut & Splice – Old Skool Nu Skool Vol.1 Jumps to #1 on DJ Download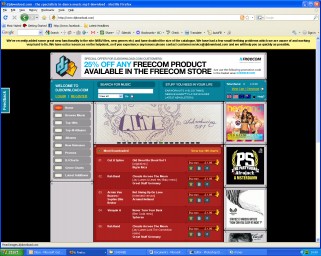 Cut & Splice's awesome funk, jacking peak time electro smash – 'Old Skool Nu Skool Vol.1' jumps into the hot spot of NO.1 on DJ Download today. 'Old Skool Nu Skool Vol.1 follows on from his monster single 'The Predator' in July and 'A Tad Bendy' in June and his new single 'Old Skool Nu Skool Vol.2, as well as a string of killer remixes for The Str8jackets ft MC Chickaboo "Move & Rock", Charlotte Narni "Fucking With The DJ" and Nathan C & Danny Dove "Something Goin' On" and Tim Andresen "Lost Warrior"

Watch out for brand new Cut & Splice productions coming up soon:
Cut & Splice – 'Change Up' – Release Date: 13 Sep 2010
"Change Up" released on Big In Ibiza, is Cut & Splice's most adrenaline pumping so far named after the way its quirky, jacking, electro bassline twists and turns over its funky yet dirty beat. Another monster!
Cut & Splice – 'Spend The Night' – Release Date: 04 Oct 2010
Fusing tech and electro house influences with the jacking, dirty, UK Funky vibe whilst still retaining some of that classic garage flava Cut & Splice have created a monster that could easily cross multiple dancefloors and keep the place hot.
Related Posts