Dean Anthony – Techone – Out Now!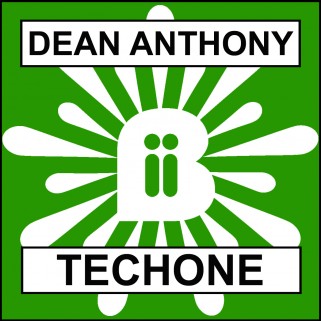 Dean Anthony is an extremely versatile DJ and producer regularly crossing the genre lines to create inspired tracks that not only fuse elements of different styles of music but each also regularly sit in totally separate arenas.
"TechOne" sees Dean showcase his tech-house prowess. Laying down a jacking, tech groove with a pulsing bass and cut up vocal stab that is an immediate floor shaker. Layer in an old skool garage style organ bass topline and bake on a high heat and watch the dancefloor erupt even more!
Download now from:
iTunes
Beatport
Trackitdown
Juno Download
Audiojelly
Discogs
DJ Tunes
Dean started spinning tunes at the early age of 14. At 15 he was playing to a festival crowd of 5000 people. Since then Dean has been DJing at some of the hottest parties around the world. 'Dean Anthony's Bring The House Down Remix' of Manda Dex 'Feels Good' kick started Dean's production career, and has since fuelled a string of releases on various labels and under different alias's.
Cut & Splice (aka Josh McInnes) unleash the beast on the flipside with a no holds barred future rave electro remix that has become his trademark. Josh is a true natural talent and first began to make a name for himself by earning the position of in-house producer for Media Records Ltd, joining the likes of Tom Neville who has also been in this position. Her he create a wave of killer productions which have earn the support of top line DJs such as Robbie Rivera, K Klass, Sander Kleinenberg, Dubfire, Kissy Sell Out, Jonathan Ulysses, Pete Tong, Riva Starr, Style Of Eye, Mowgli, Andi Durrant, Mark Knight, Steve Smart, Tim Andresen and Digital Dog.
TRACKLIST
1) ORIGINAL MIX
2) CUT & SPLICE REMIX

www.biginibiza.com
www.myspace.com/djdeananthony
www.cutandsplice.info
Related Posts