Dubstep Mash Up – Out Now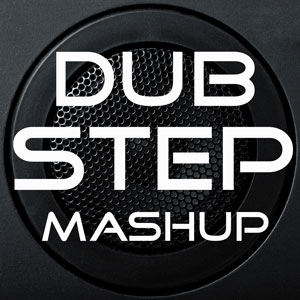 Following up their smash album Future Dubstep 04: Mixed by MRK1, Big In Ibiza unleash their most unique and stand out album to date, unrivalled by anything else around… Dubstep Mashup mixed and compiled by Vibeizm who are building a reputation for killer original dubplates and remixes as well as one off floor rocking bootlegs and mash ups.
Taking their lead from the club culture of bootlegs, mashups and dubplates this unique project twists some of Big In Ibiza and Eight:FX's biggest underground anthems and club classics with an anything goes attitude that borders on reckless abandon that is thoroughly engaging and exciting to behold. Vibeizm, also part of the team behind the #1 iTunes Dance Album "Big In Ibiza: House Mash Up" have fused 33 monster tracks across 1 DJ mix for this experimental album which is already stirring up opinion and turning heads!
Download Dubstep Mashup from iTunes
Trackitdown
Beatport
Juno Download
Get your FREE DOWNLOAD of Ellenyi "Keep It Real" (Vibeizm's Keeping It Dirty Dub) here.
This is unreleased and not due to be released for at least a month. Following support from the likes of Skream, Jakes, J Kenzo, Tes La Rok, and more on her previous release, hot new vocalist Ellenyi gets a dirty dubstep mix that has become the trademark of Vibeizm's tunes of late.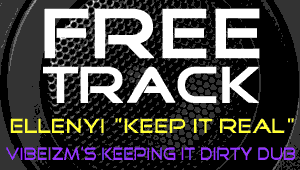 Download Dubstep Mashup from iTunes
DUBSTEP MASHUP Tracklist:
1. Fonzerelli ft. Ellenyi – Moonlight Party (Dance Til Sunrise) (Super Hoo Men Remix)
+ JoBabe vs. Love Assassins – Sing It Back (Acappella)
2. Wobbelix & SubSapien – Red Violin
+ Stu Allan & Al Storm ft. Vicky Fee – Paint Me In Sadness (Acappella)
+ Yer Man – Good Grief (Acapelle)
3. Cut & Splice – Spend The Night (Vibeizm Mix)
+ HNK – Shake Your Body (Acappella)
4. Rebel Sonix – Ankle Grinder
+ BK – POS 51 (Acappella)
+ Visa – Rock Your Body (Acappella)
5. The Str8jackets ft MC Chickaboo – Move & Rock (Vibeizm Club Dub)
+ Andy Whitby & Matt Lee – Everybody's Free (Acappella)
6. Ellenyi – Life Turned Up Loud (Vibeizm Dub)
+ Horizon – I Don't Wanna (Acappella)
7. RMS – Bajads
+ Clock – Everybody (Acappella)
+ Nathan C & Danny Dove – Something Goin' On (Acappella)
8. Trimaxis – Generic Darkness
+ Cortina – Music Is Moving (Acappella)
+ MC Flipside – Candy Coated (Acappella)
9. Ellenyi – Keep It Real (Vibeizm Dub)
+ Rachel Loy – I Can Feel It (Lovin' Me) (Acappella)
10. Aquadrop – Dancehall Girls
+ Connected feat. Max'C – A Feeling (Acappella)
11. Vibeizm – 140 Winks
+ Martin Wright feat. Tara Chinn – Addicted To The Chemistry (Acappella)
12. RMS – Throwing E's
+ Cracked Logic – We Dare The Radio Stations (Acappella)
+ Tom Neville – Just Fuck (Acappella)
13. Static Function – Right Between The Eyes
+ The Str8jackets ft MC Chickaboo – Move & Rock (Acappella)
14. Ice Bluu – Two Sword Technique
+ Lance Ellington – Lonely (Have We Lost Our Love) (Acappella)
Download Dubstep Mashup from iTunes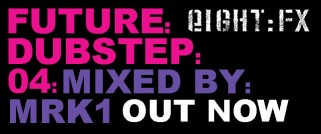 Related Posts