Filthy Louca – All Alone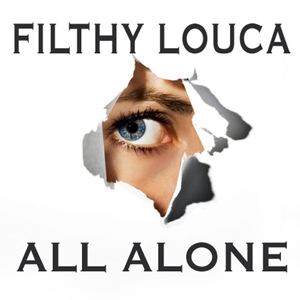 Big In Ibiza's head A&R man, 'Filthy' Dave Louca, shows his sensitive side with second single 'All Alone' and its haunting, vulnerable vocal sample complimented by an uplifting piano giving the whole track a bitter sweet feel good vibe. The trademark Love Assassins pumping big room bassline gives the whole track a real contemporary feel and is sure to rock main rooms, bars and beach sets alike!
As an A&R man, Dave has always hung around the Media Records studios, getting involved as much as possible, until deciding to just go full out and start putting the millions of ideas in his head to good use. This second single 'All Alone' brings together some retro sounding vocals and big piano with the Love Assassins standard pumping big room electro basslines & beats to create a beautiful yet banging, fresh and funky track.
Track Listing:
1) All Alone (Love Assassins Mix)
2) All Alone (Love Assassins Dub)
3) All Alone (Love Assassins Vocal Dub)
Download from iTunes
Download from Beatport
Download from Trackitdown
Download from DJ Download
Download from Juno
Related Posts