Fonzerelli ft Digital Glitter – Feel The Love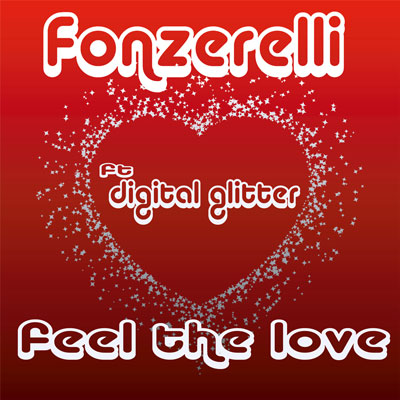 Download from:
Beatport
iTunes
Trackitdown
Juno
Fonzerelli returns to the fray as the masked crusader for 'real' dance music with his hottest record since "Dreamin' (Of A Hot Summers Night)" which became a summer smash being championed by Tiesto, hammered on BBC Radio 1, Kiss FM and TV, hitting # 2 in the Buzz Chart and much more!
"Feel The Love", taken from Fonzerelli's forthcoming debut artist album features the stunning vocals of Digital Glitter, a collaboration project between Aaron McClelland and American Idol # 2 Adam Lambert who met on MySpace prior to Adam's huge success and together have crafted some incredible records that have set them apart from all others.
"Feel The Love" is trademark Fonzerelli, 80's infused, synth driven, retro, pop-club anthems. His mission is to battle the darkside of dance music aimed at stripping away the underground elements of club records, replacing them with catchy vocals, hooks and melodies that have always set his music completely apart from the rest and helped launch the current electronic dance revolution.
Fonzerelli's insatiable creativity and super prolific nature has seen him release hundreds of productions, remix several Top 5 acts, gain support from the world's biggest DJs and been in demand by every major and minor label in the world. "Feel The Love" is the first stage of Fonzerelli's plan to dominate the charts and clubs alike. Look out for the monsterous new version of Moonlight Party (Dance Til Sunrise) this summer featuring hot new artist Ellenyi (www.ellenyi.com). 2011 is the year of Fonzerelli!
Tracklist:
1. Radio Edit
2. Extended Radio Edit
3. Fonzerelli's Electronique Mix
4. Cut & Splice Remix
5. Stephen Laverty Remix
6. Michael McCrum Remix
Radio Edit
Remixes
Related Posts