Fonzerelli – Infinity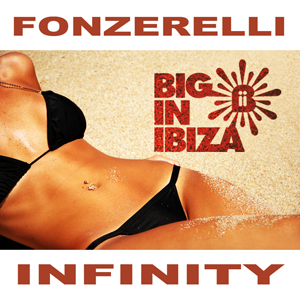 Fonzerelli's massive 5th single "Infinity", his own unique version of the 90s Guru Josh classic, was released in early 2008 coincidentally coinciding with Klaas's saxophone revamp of the same tune which dominated the airwaves and clubs across the world.
During the global sensation that was the Klaas Remix, Fonzerelli's unique take on the classic with remixes from J Scott G, Love Assassins and P.H.A.T.T. found its own supporter and became a smash in it's own right. It hit # 5 UK Dance Singles Chart (iTunes), # 72 UK Singles Chart (iTunes), # 17 French Singles Chart (iTunes)!
Out of courtesy and to give our label friends at Newstate Records the chance of a proper hit with Guru Josh, Big In Ibiza and Fonzerelli graciously removed all of his versions from sale for a month which paid off as Guru Josh scored a # 2 single in the UK!
Trackitdown described Fonzerelli's take as "a new direction and its rather banging! Jacking driving electro big break down you guessed it!"
Track Listing:
1) Original Dub
2) J. Scott G. & Anthony Ross Dub
3) Love Assassins Dub
4) DJ Absurd Bassline Remix
5) P.H.A.T.T. Dub
Download from Beatport
Download from iTunes
Related Posts