Future Dubstep 03: Mixed by MRK1: CD Release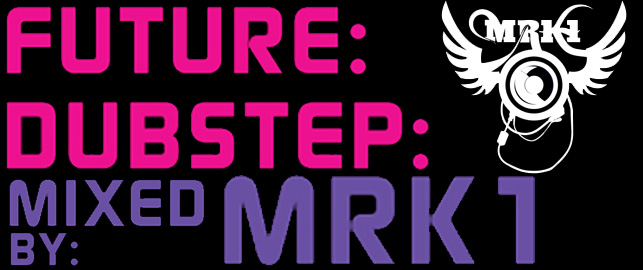 The long awaited 3rd instalment in the Future:Dubstep album series arrives mixed live by MRK1! Following it's exclusive launch on iTunes this week sees the full CD release hit the shops with a bonus Future:Dubstep 01 DJ Mix from Kiss FM's DJ Hatcha on CD2.

21 of the hottest dubplates, white labels, acetates and exclusive cuts smashed together by dubstep pioneer MRK1.
Order the CD: http://bit.ly/FutureDubstepCD
Download from iTunes: http://bit.ly/FutureDubstep03
Download from Trackitdown
Download from Juno
Download from Audiojelly
Currently smashing the Top 20 iTunes Electronic Album chart and having sold out pre-release at both Chemical Records and Boomkat, Future:Dubstep:03 is already looking like one of the hottest dubstep albums of the year with massive reviews in Front, I-DJ and DJ Magazine!
MRK1 began making dnb before progressing into Dubstep/Grime and being responsible for some of its first releases growing the dubstep sound that is now the hottest emerging scene on the planet. In 2004 MRK1, Plastician and Slaughter Mob released an album called "Grime" on Aphex Twins label Rephlex Records. This was one of the key releases that propelled the dubstep/grime sound into media for the first time. This followed releases on Tempa, Soulja, Vehicle, Rephlex, Polydor, Wall of Sound, Texture, Techonic, Earwax, Terra Rhythm to name a few has seen MRK1 become one of the leading producers in this genre. MRK1 has also released two full-length albums on Planet Mu, "One Way" and "Copyright Law", and produced The Virus Syndicate's last two albums also on Planet Mu selling over 50,000 copies, "The Work Related Illness" and "Sick Pay".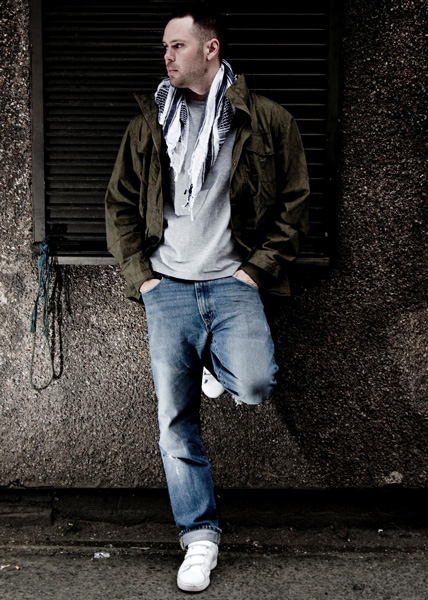 BOOM KAT REVIEW
"Call it Grime, Sublow, Dubstep, Dirty Garage, call it whatever you want, this is the sound of a new school of Urban producers grabbing the electronic music scene by the balls and generously launching it into the filthiest environment "dance music" has ever witnessed. This hugely hyped and anticipated new compilation from Rephlex centres on the work of three of the UK's most on-it grimey producers : Mark One, Plasticman, and the Slaughter Mob."
As a result MRK1 has appeared on BBC Radio 1, BBC 1 Extra, BBC Asian Network, Kiss, Galaxy radio stations in the UK and has hosted 1xtra Mix show with his group Virus Syndicate. MRK1 has also produced tracks for the BBC's documentary "Panarama", and also "Undercover Millionaire" as well as travelling the world as a DJ boasting headline sets at some of the biggest clubs and festivals in the world, including Glastonbury (UK), Ros Kilde (Denmark), Wilsonic (Solvenia), 10 Days Off (Gent), Sonar (Barcelona), Glade (UK), Cream (UK) & more!
Tracklist:
CD1: Future:Dubstep:03 Mixed By MRK1
01. MRK1 – Skank Out VIP
02. Trimaxis – Generic Darkness
03. Ice Bluu – Extinction
04. Scott Nixon – March Of Tha Wee Men
05. Forensics – Endless (Wrexile Remix)
06. Fonzerelli – Dreamin' (Bare Noize Remix)
07. Ice Bluu – Two Sword Technique
08. Scott Nixon – Rock Out
09. RMS – Throwing E's
10. RMS – Bajads
11. Hatcha & Kromestar – Great Escape
12. MRK1 – Bossin It
13. Hatcha & Kromestar – Movin
14. MRK1 – Menace
15. Mind – Boundless Are
16. Rebel Sonix – Ankle Grinder
17. MRK1 – Turn Me On
18. Hatcha & Kromestar – Persi Needs
19. MRK1 – Last Drop
20. Rebel Sonix – Vodka Is Evil
21. Grisl – Who Is Kaiser Sozi
CD2: Future:Dubstep:01 Mixed by DJ Hatcha
1.Hatcha – Chillz
2.Djunya – Inclined
3.Hatcha Vs Kromestar – Mmmmm
4.Crazy D – Flex Ting
5.Hatcha Vs Kromestar – Minimum
6.Hatcha Vs Kromestar – Ragz
7.Lost – Neckback
8.Lost – Slawtured
9.Kutz – Freak
10.Lost – Hydrone
11. Kutz – Boss
12. Tes La Rok – Hot Jam
13. Chimpo – Pump Action
http://www.myspace.com/mrk1
Check out Eight:FX on Beatport: http://www.beatport.com/labels/eight:fx
Order the CD: http://bit.ly/FutureDubstepCD
Download from iTunes: http://bit.ly/FutureDubstep03
Related Posts