Ibiza Opening Party 2011 – Mixed by Love Assassins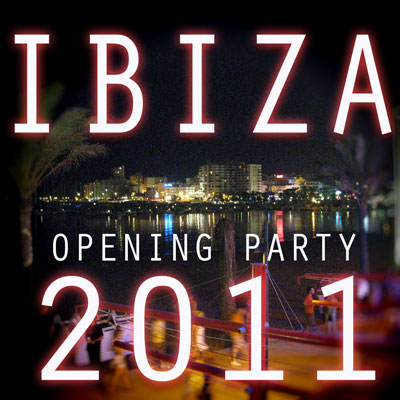 The legendary Ibiza Opening Parties are upon us and mark the turning point of the dance music calendar. Big In Ibiza's album series, which started in 2007, has been a jewel in the crown every year showcasing the current flavour of the White Isle, taking in classic house vibes, mixed in with forward thinking anthems that have proven themselves in the terraces, beaches, clubs and radio.
Like Ibiza itself this album features a range of styles and influences across the 2 DJ mixes and 20 album exclusive tracks and displays the diversity of the Big In Ibiza catalogue. Including tracks from established artists like Tim Andresen, MC Flipside, Flash Brothers, Fonzerelli, Rosie Romero, Sporty-O and Jen Lasher who are no strangers to the White Isle alongside pioneering new wave artists making a huge name for themselves including Cut & Splice, Vision Control, Stephen Laverty, Alex Staple, Super Hoo Men, Dean Anthony and more!
Having previously been lead by Space resident and Ibiza legend Jonathan Ulysses since its inception for 2011 the baton has been handed to Love Assassins who have been building from strength to strength at the forefront of the wave of new home grown talent emerging from Big In Ibiza with their trademark contemporary big room, crowd entertaining sound that feels at home rocking main rooms, bars and beach sets alike.
TRACKLIST
DJ MIX 1
1. Sporty-O & Lasher – Gotta Be Big (Cut & Splice Remix)
2. Cut & Splice – Groove Is In The Heart (Original Vocal Mix)
3. Elektrogroove – Got To Be Big (Disko Tek Mix)
4. Michael Gallagher & Michael Dow – Canvas (Big In Ibiza Remix)
5. Dean Anthony – Turn It Up (Original Mix)
6. Vanko Samar – Round Around (Andi Vax Remix)
7. Vision Control – Breather (Love Assassins Remix)
8. Stephen Laverty – Sombre (Big In Ibiza Mix)
9. Tim Andresen – Este Ritmo Que Yo Te Canto (Love Assassins Remix)
10. LeeTurner – CasaOscura (Original Mix)
DJ MIX 2
1. Alex Staple – Tripwire (Electro Mix)
2. Rosie Romero – Shut Up (Cut & Splice Remix)
3. Flash Brothers – Salsa (Cut & Splice Remix)
4. Fonzerelli ft Digital Glitter – Feel The Love (Cut & Splice Remix)
5. Vanity In Mind – Let The Darkness In (Cut & Splice Remix)
6. Dean Anthony – TechOne (Cut & Splice Remix)
7. MC Flipside – Candy Coated (Cut & Splice Remix)
8. Super Hoo Men – Close Your Eyes (Four Four Mix)
9. Con Phillips – Vector (Big In Ibiza Mix)
10. Vision Control – One Shit Wonder (Alternative Mix)
Download from:
iTunes
Beatport
Trackitdown
Juno Download
Related Posts