JoBabe – Forget Me Nots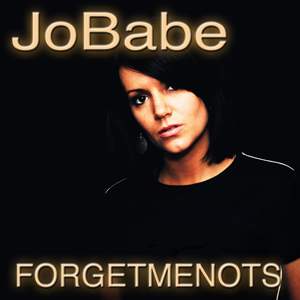 Following up her huge download chart topping collaborations with Love Assassins Big In Ibiza's gorgeous vocalist JoBabe laying down her trademark sexy, sultry and passionate vocals on her brand new solo single "Forget Me Nots", originally recorded by Patrice Rushen in 1982. Dancefloors go wild for the bassline everytime and with JoBabe delivering a killer vocal performance too "Forget Me Nots" is set for a 2010 revival.
Originally deemed by record label executives as a "flop", Patrice Rushen released the song which went onto became her first and only US Top 40 hit and got her nominated for a Grammy Award on the Grammy Awards 25th anniversary for Best Female R&B Vocal Performance. The song has even been sampled and covered by artists including George Michael ("Fastlove"), Will Smith ("Men in Black") and The Beatnuts ("Give Me Tha Ass").
This is the perfect combination of silky and soulful vocals against pumping power house production. JoBabe rarely performs live, which is a shame because she's lovely and would grace any stage. Its our goal in life to get her out of the cosy confines of the studio and into the scary spotlight where she rightly belongs and where we would proudly pay to watch and listen. Jo's discography runs well beyond 50 releases in the last few years. Long may the collaboration between her and Big In Ibiza continue and hopefully a true live queen to follow.
Download from:
Beatport
Trackitdown
Juno Download
DJ Download
Audiojelly
Amazon
Related Posts