So Called Scumbags Ft. Sam Shotka – The Morning Session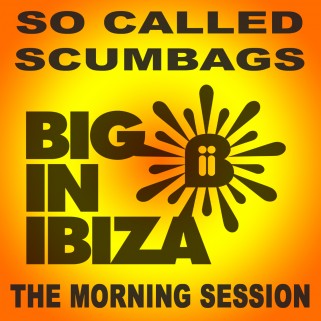 "The Morning Session" is a funky, peak time monster guaranteed to be gracing the dance floors of Ibiza and beyond this summer with its infectious, driving groove and uplifting Balearic sunshine inspired saxophone line. Already picking up support from the Island's biggest DJs this tune is a sure fire anthem.
Buy online now from
Trackitdown
Beatport
iTunes
Amazon
Juno
DJ Download
DJ Tunes
Audiojelly
Dance Music Hub

The So Called Scumbags Consist of James Edwards & David Minns. Forming in 2009 the duo immediately began causing havoc at London's top venues including Fabric, Ministry Of Sound, SE1, The White House, Corsica Studios & Egg as well as taking their floor rocking sound to where they raised the temperature at Ibiza Heat, Judgement Sundays, Ibiza Rocks, Grin Recordings and Audio Damage.
The Explosion of 2010 has seen their profile grow tenfold with an eagerly awaited release on Misspelt Records with their remix of Vegas Baby – I Cant Help Myself and hot new single on Big In Ibiza "The Morning Session" which has already been championed by Space resident and King of the Terrace, Jonathan Ulysses on his new Ibiza Opening Party 2010 compilation.
James Edwards – Influenced by a few early trips to Ibiza watching the likes of Erick Morillo and Roger Sanchez James found a love for house music and developed an energetic, technical style that shows through everytime he hits the decks. By the tender age of 21 he had already spun at London's Elite clubs (Pacha, Egg, The Cross, Canvas, The White House…) as well as playing in Ibiza at Amnesia and Space. His productions have been released on London based label Comfortably Numbed and Swedish label PR Records. This young talent shows no sign of stopping so keep your eyes peeled for him playing at a club near you.
David Minns – Freelance sound engineer, DJ and club promoter David lives in London and runs some of the hottest club nights in town recently booking Basement Jaxx for The White House's 10th Birthday celebrations (hosted by Big In Ibiza), Freemasons, Maxi Jazz and more. As an engineer David has recorded vocals for The Rogue Element, set up sound and worked back stage with the EGG band and has worked for Bestival FM recording interviews back stage and also DJ'd on air as well as playing & presented a show with Tom Real at Glastonbury 2007 and mixing a set on Annie Nightingale's BBC Radio One show!
http://www.socalledscumbags.com
http://www.myspace.com/jamesfunkinedwards
http://www.facebook.com/group.php?gid=27183102721
http://www.facebook.com/david.minns1
http://www.myspace.com/davidminns
Related Posts