Stephen Laverty – Sombre – Out Now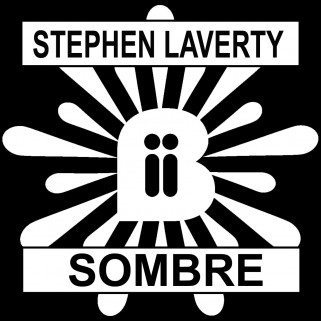 Stephen Laverty drops his first single release on Big In Ibiza following remixes of Fonzerelli "Dreamin' (Of A Hot Summers Night)" and "Feel The Love" (featuring Digital Glitter) and single releases and remixes for the likes of Mena Music and Boss.
"Sombre" accurately describes the record with it's bittersweet tone created by the heartfelt piano melodies, subtle bassline and the "baby it's me" vocal all effortlessly creating an uplifting and stirring groove which is filled with emotion. It is a perfect self reflective record for sunset sessions and chill out lounges. The Big In Ibiza remix on the flip brings the club element to this inspiring record toughing up the whole groove, adding electro basslines and hyping synth stabs whilst still retaining the sombre tones delivered by the pianos and vocals.
Download Now:
iTunes
Beatport
Trackitdown
Juno Download
DJ Download
Satellite Records
DJ Tunes
Biography:
Stephen Laverty is based in Ballymena, Northern Ireland and has been producing and DJing for around 9 years. He's played numerous top venues throughout Ireland including: YELLO, Beatworx, Surge, The Matrix, Lost, Filter, Funked Out, Bar Red and The Retro Bar. He was also the owner of the sadly now closed VINYL NATION record shop which shut up shop in 2007.
He has also promoted his own nights such as Smooth (at The Slemish, Ballymena), Vinyl (at The Grouse, Ballymena) and Bar7 (Portstewart alongside Fonzerelli), Tonic (at Clublands Cookstown) and is currently co promoting a night called SURGE (www.myspace.com/surgenight) which is held at the end of every month at The Slemish as well as guest appearance at The Edge, Belfast and The Retro, Portrush with DJs like James Talk, Phil Kieran, Pyscatron and Vandal spinning alongside residents.
TRACKLIST
1) ORIGINAL MIX
2) BIG IN IBIZA REMIX

www.biginibiza.com
http://www.myspace.com/djstephenlaverty
Related Posts