Peter Brown Exclusive Interview
"There are not many artists who possess the ability without fail, to provide that one special thing a good set needs to become a perfect one. Barcelona based, upcoming DJ & Producer Peter Brown definitely can do so and the world is taking notice. Born in France, Peter honed his musical craft as some of the several countries' most popular night spots, before he finally settled upon his current home in Spain. But his spiritual home will always be behind the decks, existing as one within his creative element. That element is house music!"
With releases on Matinée Records, Mochicoprimo! Records, Pool e Music, Funkatronik Records, Caballero Records, Slammin Muzik,Housesession, Suka Records, Big In Ibiza and most recently Pacha Recordings Peter Brown has had the support of the biggest DJs including Roger Sanchez Erick Morillo, Axwell, David Guetta, Bob Sinclar, Thomas Gold , Jonathan Ulysses , Stonebridge , Eddie Thoneick and many more which culminated in a recent #1 Electro Chart position on Beatport for his "Come Together" release.
We caught up with Peter following the release of his hot new collaboration with Jonathan Ulysses for Big In Ibiza, "Time".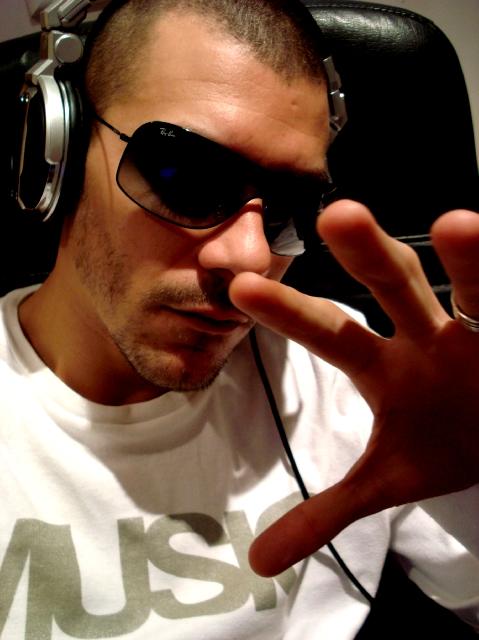 1. What are you working on at the moment?
I'm working on 2 new singles "Jump To The Rhythm" featuring Ella and "Oh My!" featuring freedom Williams
2. Where do you see dance music going in 2010?
Back to house, baby !
3. What makes a good DJ?
Good crowd feeling, and lot of energy !
4. What's your favourite bit of kit, and how does it sit in your overall set-up?
Fat beat with housy instruments
5. Tune of 2009/Most influential artist of 2009?
Tune of 2009> Swedish House Mafia "leave the world behind"
Most influencial artist>David Penn
6. What can we expect from you in the future?
my own label ….it's a project for 2010/2011 …..
7. How did you get into DJing?
I started in a hip-hop group in 1995.
8. Favourite gig you have ever played?
Space terrasse , Ibiza with my man Jonathan Ulysses
9. Event of 2009?
"La Riviere" (Toulouse –France)
10. Twitter or Facebook?
Facebook
11. What is your most prized posession?
Nike air court challenge 91. i'm a big fan of sneakers !
12. What tunes are on your playlist at the moment?
1. Peter Brown vs Jonathan Ulysses "Time" (Eric G & Tom Geiss Remix)
2. DBN & Neon Stereo "Delta"
3. The Viron 'Raindrops' (Etienne Ozborne Dub Vocal Mix)
4. Harry Choo Choo Romero "Jumped" (Original)
5. Shermanology "Hey You" (Groovenatics Remix)
13. Cats or Dogs?
Dogs
14. What is the weirdest experience you've ever had behind the decks?
I played in a train (with vinyls) for the techno parade in france , and i think it was the hardiest set of my life ahahahh!
15. What do you do in your time off?
Family and friends, i need it….
16. Have you ever received strange gifts from fans?
Yes, underwear!
17. What would be your ultimate holiday?
New York
18. What would you say is your best trait?
Open minded
19. Is Ibiza still the home of dance music?
No, i dont think so
20. Has it ever all gone completely wrong?
No, it used to be the best place on earth for clubbing!
http://www.myspace.com/djpeterbrown
Jonathan Ulysses & Peter Brown – Time (Original & Peter Brown Mixes) – Download From Beatport
Jonathan Ulysses & Peter Brown – Time (Nino Anthony, Niko De Luka, Massimo Santucci and Eric G & Tom Geiss Remixes) – Download From Beatport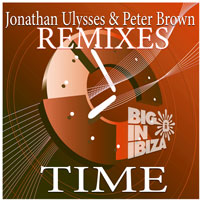 Related Posts