James Edwards & Mark Batch Exclusive Interview
The Brothers Grin aka The Grin DJs, James Edwards and Mark Batch take time out of the studio to chat to Big In Ibiza following their exclusive DJ Mix for the third Big In Ibiza Podcast which went out this week.
The pair promote some of London's most popular dance events including Southcity and Grin Recordings which spawned an electro house label of the same name and DJ at some of the coolest club nights around the world and recently rocked the house at Big In Ibiza's biggest event to date, February Flex at The White House.
Mark Batch embarked on his musical journey during college where he started promoting a night showcasing everything from old skool to drum 'n' bass, garage, hip-hop and jungle, booking acts like Adam F. After spending his student loan on a pair of Technics Mark was fully hooked, and was soon DJing alongside legends such as The Scratch Perverts, The Dream Team and Nicky Blackmarket with his style of uplifting, feel good electronic house and electro with occasional dark twists seeing him become a firm crowd favourite wherever he plays as can be heard in his huge electro anthem Jack Michaels & Mark Batch – R.I.D. on Big In Ibiza.
After rocking Ibiza this summer with Ibiza heat and Grin Recordings, James Edwards returned to London with sets at The Gallery @ Ministry of Sound, Fabric & the SW4 After Party with Eric Prydz. If this wasn't enough his track 'Bed Time Story' with Natalie Parker hit #23 in the Dance Chart on Swedish based PR Records and has a storming summer ahead this year with gigs lined up in London, Sweden Gothenburg, Sydney, Melbourne and Ibiza. Teaming up with Dave Minns (Ministry of Sound / The White House) James Edwards scores his first signing to Big In Ibiza under their So Called Scumbags guise with "The Morning Session" which is shaping up to be a Miami BOMB!
1. What are you working on at the moment?
MB: My production & Logic. I also organize marketing campaigns for Record Labels, Events & Festivals for some really cool brands like SW4, Ministry of Sound and Carl Cox with datatransmission.co.uk
Also outside of the dance scene, I'm helping organizing a big School Reunion to celebrate its 50 Year Anniversary, which I hope goes well.
JE: Spending most of my time working in the studio. Working and collaborating with other producers and live musicians. I love it. Also working on this summers Southcity parties at DEX in Brixton. London's answer to the Ibiza workers parties. Get stuck in they are awesome. www.southcityuk.com
2. Where do you see dance music going in 2010?
MB: Indie Electro & Nu Rave seem to have done well in 2009. In 2010 artists like Sub Focus, Chase & Status and Deadmau5 are mashing up some brilliant stuff with their tight production and they are going to be key in bringing Dubstep to the masses in the Dance scene this year. Expect lots of bass wobbling LFO action.
JE: Well that would depend on who is making it. Big room fast stabs and groove bass lines are what get me going so more of that please.
3. What makes a good DJ?
MB: Someone that can entertain people with their performance, tune selection and bring a good energy and vibe to a party.
JE: The obvious would be great music and skillful mixing. But I Love to see a DJ feeling his/her music on the decks. Going for it like a mad man! Too many DJ's hide behind DJ booths with a blank face. Some would say this is a "cool DJ persona" and just let the music do the talking. BOLLOCKS! I don't have time for boring DJ's, next please!
4. What's your favourite bit of kit, and how does it sit in your overall set-up?
MB: My MacBook Pro… (She's called Annie) Im hoping to integrate my DJ sets with my MacBook in someway. I've just been sent a VCI 100 by Vestax and am planning to give it a test when I get home. (I'm thinking I might not give it back – it's really pretty!)
JE: For live DJ'ing, im loving the pioneer EFX 1000. It has an awesome feedback feature on the echo that you can use in so many ways. In the studio I'm getting new plug-ins all the time but recently worked with a tiny little device called the APOGEE ONE. A fantastically crisp portable sound card with built in Mic. It's tasty 
5. Tune of 2009/Most influential artist of 2009?
MB: My hero at the moment is Moguai, a German that I hope breaks through on the UK scene this year. He's style gives me a lot of confidence in what I want to do. Tune is 'Future Shock' by Rob Peng. (Think Breaky, Old School vibe, Dirty & Pumping.
JE: My Favorite producer of 2009 was defiantly David Penn. Everything he touched was brilliant. His sound defiantly inspired me and made me want to make music! Favorite tune of the year would have to be Erick Morillo – I Get Lifted (Richard Grey RMX)
6. What can we expect from you in the future?
MB: I'm planning to become a hermit this year as much as possible and spend time focusing on Production. Hopefully by next year I will have a nice Library of tunes that I am fully happy with.
JE: The future is long, expect everything! But for 2010 the So Called Scumbags have some big releases coming out and some great gigs lined up in Sweden, Australia and Ibiza.
7. How did you get into DJing?
MB: I started promoting nights in the bar at Uni, then spent my Student Loan on a Pair of 1200's
JE: I started going on family holidays to Ibiza at the age of 14 staying in a little town called Cala Llonga. By my 3rd trip I ventured out to Pacha and saw Erick Morillo turn Pacha into a fantasyland! That was all I needed to make me purchase my first set of belt drive turntables.
8. Favourite gig you have ever played?
MB: It would have to be a Peak Time Set at Inigo last Year in March… I got to play everything that I wanted to play and felt like I was on fire.
JE: Feb 2009. I played 4am in the bar at Ministry Of Sound. We had played twice in the Box before but the atmosphere on this night was electric. Boy George was supposed to headline but he was put under house arrest that day, so we ended up playing until 7am to a packed room. We caught the whole thing on camera. It was incredible! Thanks George.
9. Event of 2009?
MB: The Amsterdam Dance Event and seeing Chase & Status live is what really sold me on these guys. (Actually, come to think of it… I swear remember seeing some members of the Big in Ibiza office at this gig looking rather shifty by the stairs!)
JE: Tiesto in Victoria Park. Surprised me as it's not my music taste but the stage production blew me away.
10. Twitter or Facebook?
MB: I love Facebook, but you should still join my Twitter as I need more followers to monitor what I've just eaten or when I last farted.
JE: Facebook. Call mea twit but I'm not on Twitter……..;-)
11. What is your most prized posession?
MB: Annie My MacBook Pro and my girlfriend… (in no particular order)
JE: My Pioneer CDJ's. Would be lost without them
12. What tunes are on your playlist at the moment?
MB: These have always been winners in the last few months
Broken Records – Michaels & Lizzie Curious (James Edwards & Mark Batch Mix)
Dedicated To The People – (Nasty Does Evissa Remix)
Who Wants to be Alone – Tiesto ft Nelly Furtado (Robbie Rivera Mix)
Are We On – Mr Groove & Vergas Ft Jillian (Homeaffairs Mix)
Southcity – Mark Batch & Alf Bamford
JE: Dim Chris – Love Can't Get You Wrong (Afrojack)
James Edwards & Natalie Parker – Set You Free
Marc Vedo – Liquid Spirit (So Called Scumbags)
Patrick Hagenaar – We Feel The Same (Michael Woods)
So Called Scumbags – The Morning Session
13. Cats or Dogs?
MB: I'm a cat lover – My favourite animal is the Cheetah
JE: I have both and love both so can't choose……..Dogs
14. What is the weirdest experience you've ever had behind the decks?
MB: Must be at my Birthday a couple of years ago, when I got over excited and lost the use of full vision before my set and had to guess my way around the blurred mixer. (Not a good look at all!)
JE: A girl came into the DJ box and asked me if I was single. I was at the time so I smiled and said yes. She got down on her knees and undid my fly's. My Smile grew and so did other things! I looked up and she then pored her full whisky and coke down there. My smile faded……so did other things.
15. What do you do in your time off?
MB: Stream Wrestling on the internet. It helps me wind down and have a giggle. This link keeps me sane http://www.dailymotion.com/WrestlingChamp619
JE: Eat, Sleep, Football, Tennis and of course my girlfriend
16. Have you ever received strange gifts from fans?
MB: Not really but, if there are any hot young ladies out there that wish to send me their smalls, please feel free.
JE: A bra soaked in Champagne at a student party
17. What would be your ultimate holiday?
MB: Going to Disneyland
JE: To Rent a car and drive across the whole of North Ameria. Finish off in Canada and go skiing.
18. What would you say is your best trait?
MB: Thinking of others before myself!? Either that or I have been told I have a nice little bum
JE: To be able to go over the top but still be in control.
19. Is Ibiza still the home of dance music?
MB: Yes
JE: Yes, Musically and spiritually
20. Has it ever all gone completely wrong?
MB: Yeah that will happen from time to time, but the key is to look for the positives in each situation
JE: Hell yeah. Working as your own boss is tough. There is no one else to blame. You have good days and bad days. When you have the bad days just try to remember the good ones
Thank you to Mark Batch & James Edwards
MySpace: www.markbatch.com
Facebook: http://profile.to/markbatch
DJ FanPage: www.facebook.com/djmarkbatch
Twitter: www.twitter.com/markbatch
www.myspace.com/jamesfunkinedwards
www.myspace.com/thesocalledscumbags
www.socalledscumbags.com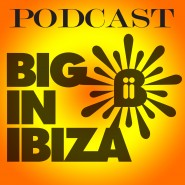 Related Posts