Bon Finix – Boogaloo – Out Now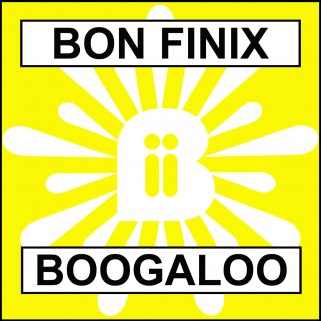 "Boogaloo" is the hot new release from Bon Finix who has become a household name on the international dance scene over the past couple of years. He has held residencies at Prague's top clubs and has performed at many festivals across the region including Creamfields Central Europe, Summer of Love, Pleasure Island and Polish mega-festival Tunnel Electrocity.
"Boogaloo" is a jacking tech house monster, ripe for main rooms, beaches and terraces with its infectious vocal hook, groove and melodic riff and builds on the success of his previous tracks. His debut track "Quantum Leap", which gained support from DJs like Ernesto vs. Bastian, Sied Van Riel, JOOP, Artento Divini, San, Stoneface & Terminal, Danilo Ercole, and Wippenberg. The follow-up single 'Catwalker' was featured on Tiesto's Club Life radio show and is being supported by M.I.K.E., Artento Divini, Breakfast, Manuel Le Saux, Will Atkinson, EDU, and Andy Moor amongst others. And the good news is that there's a lot more from where that came from…Stay tuned!
Download From:
Beatport
iTunes
Trackitdown
Juno Download
TRACK LISTING:
1) ORIGINAL MIX
2) LORES REMIX
3) QUINTIN REMIX
For more information on Bon Finix visit:
www.bonfinix.com
www.myspace.com/bonfinix
Related Posts