Cut & Splice – The Predator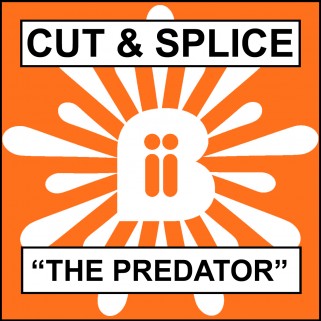 Cut & Splice aka Josh McInnes unleashes his 2ns single on Big In Ibiza following a string of killer remixes and drops a funky, jacking, peak time electro smash that twists and turns in a mash up of electronic goodness! Named after the synth plug in used to create the infectious riff, this is "The Predator".
Buy Online Now from:
Trackitdown
iTunes
Amazon MP3
Audiojelly
Juno Download
DJ Download
Beatport
Beatport
DJ Tunes
Dance Music Hub
Masterbeat
https://www.masterbeat.com/#release/5025375513301
Napster
http://sms.gb.napster.com/duet/sampler/sampler.html?opcode=switch&tab=browseartists&artistid=13150142&albumid=13791791&select_id=33988687&op=play_tracks&ids=33988687&class=track&artist_id=13150142&track_id=33988687&p=Deeplink&plc=GBTool&c=NapsterLink&t=TextLink
Showcasing his immense natural talent and unique style Josh has already seen his productions and remixes supported by the likes of Robbie Rivera, K Klass, Sander Kleinenberg, Dubfire, Kissy Sell Out, Pete Tong, Riva Starr, Style Of Eye, Mowgli, Andi Durrant, Mark Knight, Steve Smart, Tim Andresen, Jim Ryan (Miss Moneypennys), Flash Brothers, Sharp Boys, David Dunne (Hed Kandi), Tall Paul, Digital Dog, Panos, John Jones (Hed Kandi), Crazy Cousins and more!
Cut & Splice exploded onto the house scene last year after earning the illustrious position of in-house producer/engineer for Media Records Ltd and joins artists such as Tom Neville who have also held this coveted title. Creating a wave of killer original productions and remixes under his Cut & Splice guise (and other pseudonyms) as well as engineering for the likes of Jonathan Ulysses (Space), Rachel Barton, Chris MiMo, Big In Ibiza and Love Assassins.
Not content with just doing this Josh began creating his own Mash Ups and Bootlegs in the studio and spinning them in his unique Cut & Splice shows especially at his residency for Big In Ibiza at The White House in Clapham, London. This lead to an album project with Big In Ibiza: House Mash Up Mix which immediately found huge success hitting no.1 across Europe in the iTunes Dance Album Charts.
Connect with Cut & Splice:
http://www.cutandsplice.info
http://www.myspace.com/cutandsplicedj
http://twitter.com/CutAndSpliceDJ
http://www.youtube.com/user/CutAndSpliceDJ
http://www.facebook.com/pages/Cut-Splice/126846670686004?ref=ts

Key Productions

Singles:
Cut & Splice "The Predator"
Cut & Splice "A Tad Bendy"
Cut & Splice "Old Skool New Skool Vol 1″
Cut & Splice "Old Skool New Skool Vol 2″
Remixes:
The Str8jackets ft MC Chickaboo "Move & Rock"
Hatcha & Lost vs MC Flipside "Candy Coated"
"Whoomph! (There It Is) ft MC Versatile
Charlotte Narni "F**king With The DJ"
Nathan C & Danny Dove "Something Goin' On"
Productions / Engineering:
Rachel Barton "Who Knows / Giggle"
Chris MiMo "MiMo"
Love Assassins "The Boy Is Mine"
Joshkovski "40 Miles"
Cracked Logic "Hurt U So"
Filthy Louca "Believe In Me"
Related Posts